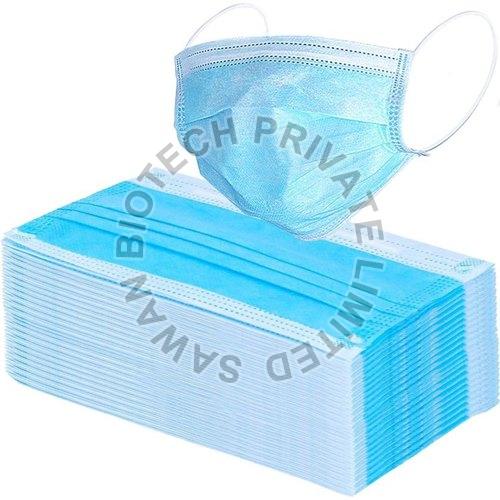 With the scare of Sars-COV 2, masks have become a very important part of our society. Nowadays, all of us carry masks and sanitisers with us whenever we travel outside. Face masks made of cloth or fabric serve as a basic barrier and source control. These are not recommended for use in healthcare facilities during medical and surgical operations when the danger of infection transmission is higher. These masks are suitable for usage by the general public and in public places. Along with being of medical importance, there is also the element of fashion that is being incorporated into our day to day masks, with people opting for various fancy masks to show their personalities.
How to choose the best mask for your protection?
The, mask you want to use must have great filtration capacity. Some of the other features that can be discussed while choosing a mask are:
Fabric masks with at least two to three layers. When held against the light, the material should not be see-through as a general rule.
To avoid exhaled droplet leakage, the mask should have a good fit around the face and chin, with total coverage of the nose and mouth.
Some simple rules for wearing a surgical mask:
To avoid the transmission of viruses to your hands, face, and other touch surfaces, practise properly removing old and contaminated masks. When removing the mask, just touch the straps and not the mask's surface. After disposing of a worn mask, you should wash your hands.
When wearing a mask, keep your conversation to a minimum. These steps will reduce the amount of condensation formed within the mask and help it last longer. If the masks become filthy or damp, they should be replaced.
The coronavirus pandemic was a great boon for the mask manufacturing industry. The sale and profits of the masks industry are at an all-time high. Still, there are only some brands that can be trusted based on quality such as Sawan Biotech Private limited, Alpha Pro-tech, DuPont etc.
Conclusion:
In this article, we took a comprehensive view of how one can choose the best mask for protecting against coronavirus and pollution. Then we understood the different norms one has to follow while using the antibacterial face mask. Even though there is a decline in the spread of the virus, still people have formed a habit that would be difficult to change, thus the mask industry is here to stay and grow.
This entry was posted on April, 27, 2022 at 12 : 00 pm and is filed under Face Mask. You can follow any responses to this entry through the RSS 2.0 feed. You can leave a response from your own site.